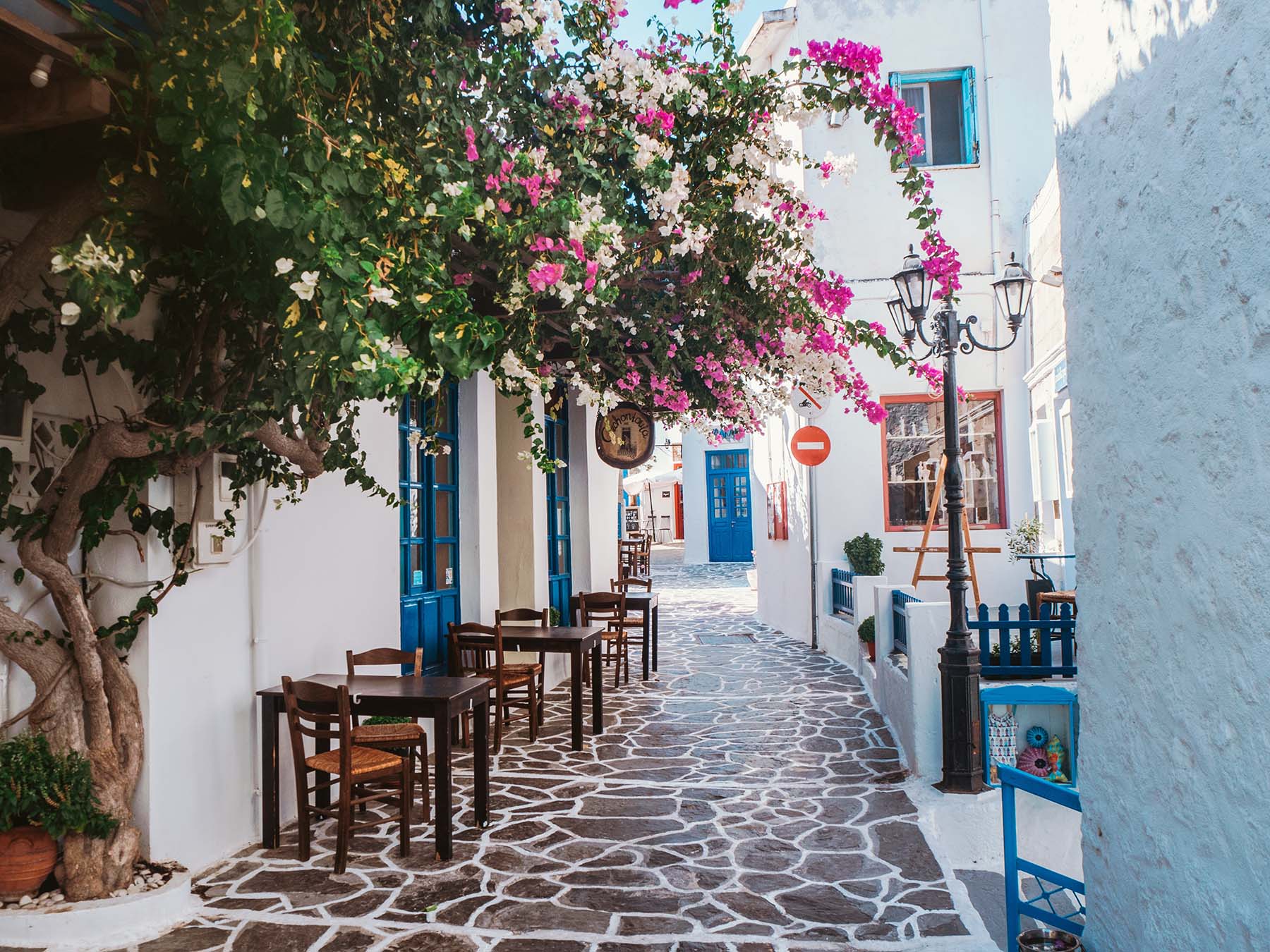 What to do on Milos
The beaches

Palaiochori, Papafragas, Gerontas, Firiplaka, Tsigrado, Plathiena. Yellow, orange, red and dazzling white rock formations are even more vibrant against the background of turquoise water. Milos' volcanic soil has created a sight beyond one's imagination. Jump into a sailboat or speedboat and take in the kaleidoscope of beaches, some of the best in the Cyclades.


In pirates' caves

Kleftiko, Papafragas, Sarakiniko, Katergo… The formidable pirates of the Middle Ages had their hideouts in Milos. Traces of their existence can be found in Kleftiko, where bollards for their ships can be found sculpted on the spectacular rocks, beside blue-green water next to the caves. And in Sarakiniko, the landscape is from another world, with whiter than white rocks of mesmerising shapes dominating the cove.


Little Venice

In the afternoon, take a stroll in the quaint, colourful hamlet above the water known as Little Venice, where the ancient port of Milos used to be. What makes it special? The 35 sirmata – cave-like structures once used to store boats and now holiday homes. Wander around the little town, level with the water, and wait for sunset.


Plaka and the Castle

The tiles of the courtyard of Panagia tis Korfiatissas warm your bare feet while you take your place to see one of the most beautiful sunsets in the Mediterranean. Nearby, is charming Plaka, with the Catholic church of Panagias of Rodon, as well as inviting restaurants and quaint cafes. The capital of Milos was built in 1800 from the ancient stones of the castle.

Climb until you reach its ruins and take the time to enjoy the panoramic view from the courtyard of Panagias Thalassitra. In Plaka's archaeological museum, you'll find the goddess of love herself; a life-size replica of the Venus de Milo.


Source : https://www.discovergreece.com/