Greek Flavors
Καρπάτσιο χταποδιού με τοματίνια, φύλλα μυρωδικών και αρωματικό λάδι μυρωδικών.
Octopus Carpaccio with cherry tomatoes, fresh herbs and herbs oil.
18,00€
Τραγανή φέτα σε φύλλο ρυζιού, θυμαρίσιο μέλι Μήλου και μαύρο σουσάμι.
Crispy feta cheese served with honey from Milos and black sesame seeds.
11,50€
Ο μεζές µας… τζατζίκι, καπνιστή μελιτζανοσαλάτα, φάβα, τυροκαυτερή και πίτες.
"Greek meze'' Mediterranean flavors with pita bread.
12,00€
Spring rolls με κουνέλι σε 3 σως.
Spring rolls stuffed with rabbit in 3 sauces.
13,50€
Φρέσκια γκιόζα με γέμιση κοτόπουλο και μαζιονέζα μίσο.
Homemade gyoza stuffed with chicken and mayo miso.
11,00€
Mille-feuille γαύρου µε κρέμα λεμονιού.
Anchovies in lemon gel.
10,50€
Raw
Ceviche τσιπούρας με γάλα τίγρη, εσπεριδοειδή, τσίλι πιπεριά και λάδι κόλιαδρου.
Ceviche with citrus, chili pepper in tiger's milk dressing.
19,00€
Sashimi ψαριού ημέρας με ανθό αλατιού Μήλου, ξύσμα εσπεριδοειδών και wasabi.
Sashimi with daily fish, sea salt flakes of Milos, citrus zest and wasabi.
19,50€
Summer Breeze
Χωριάτικη σαλάτα µε παξιμάδι χαρουπιού και ανεβατό τυρί.
Not just a Greek salad.
14,50€
Καρδιές σαλάτας με flakes κολοκυθιού, αγγούρι, πολύχρωμες πιπεριές σε dressing εσπεριδοειδών και μαύρο σουσάμι.
Arugula, zucchini and cucumber flakes, colorful bell peppers in citrus dressing and roasted seeds.
14,00€
Κινόα τρίχρωμη με γαρίδες, λιναρόσπορο και μυρωδικά.
Quinoa with shrimps, sunflower seeds and herbs.
18,50€
Ζυµαρικά / Pasta
Χειροποίητα ζυµαρικά cappelletti µε γέµιση παρµεζάνας και κρέµα τρούφας.
Handmade parmesan cappelletti in black truffle tartufo.
18,50€
Παπαρδέλες με μοσχαρίσιο μάγουλο σε σάλτσα κρασιού και φλοίδες γραβιέρας.
Pappardelle with Slow-Cooked Beef Cheeks in red wine sauce and goat cheese flakes.
24,00€
Νιόκι με μοσχαρίσιο κιμά, μπεσαμέλ και λάδι μυρωδικών.
Gnocchi with beef ragu, bechamel and herb oil.
20,00€
Κροκέτες παστίτσιο με αφρό παρμεζάνας και τηγανητό κρεμμυδι.
Pastitsio croquettes with parmesan foam and vegan bacon.
21,00€
Αστακός µε λιγκουίνι σε πλούσια σάλτσα από μπισκ καραβίδας.
Lobster liguini in rich scampi bisque.
120,00€ / Kg
Νιόκι με πάστα μίσο και λαχανικά (Vegan).
Niocchi with miso paste and vegetables (Vegan).
16,00€
Κυρίως Πιάτα / Main
Χοιρινή πανσέτα, σάλτσα καπνιστού bourbon και πουρέ γλυκοπατάτας.
Pork belly in smoked bourbon sauce and sweet potato pure.
25,00€
Βιολογικό κοτόπουλο σχάρας με τραγανές πατάτες και βουτυρολέμονο.
Organic grilled chicken in butter and lemon sauce, served with triple cooked potatoes.
24,00€
Picanha black angus με τραγανές πατάτες και μαρμελάδα τσίλι.
Picanha black angus with triple cooked potatoes and chili chutney.
42,00€
Παϊδάκια αρνιού (Μήλου) με σάλτσα βοτάνων και ψητά λαχανικά.
Local lamb chops with herbs sauce and grilled vegetables.
32,00€
Θαλασσινά / Fresh from the sea
Φιλέτο λαυράκι µε φρικασέ από άγρια χόρτα και ξύσμα λεμονιού.
Sea bass fillet in wild herb fricassee.
24,50€
Φιλέτο σολοµού µε φύλλα σαλατικών και σάλτσα εσπεριδοειδών.
Salmon fillet with salad leaves in citrus fruits sauce.
25,00€
Τατάκι τόνου με μαύρο σουσάμι, πλιγούρι λαχανικών, τοματίνια και αρωματικο λάδι βασιλικού.
Tuna tataki with black susame, vegetable buckwheat, cheery tomatoes confit and basil oil.
24,00€
Ψάρια ηµέρας.
Catch of the day.
80,00€ / Kg
Επιδόρπια / Sweetheaven
Creme Brule με μαντολάτο Μήλου.
Creme Brule with crispy mandolato of Milos.
10,00€
Τριλογία σοκολάτας με σάλτσα βατόμουρου.
Chocolate Trilogy with raspberry sause.
11,00€
Πανακότα με passion fruit και φράουλα
Panacota with passion fruit and strawberries.
9,00€
Η πορτοκαλόπιτα της γιαγιάς µε παγωτό βανίλια.
Our grandma famous orange pie with vanilla ice cream.
10,00€
Φρέσκα φρούτα εποχής.
Fresh fruit platter.
8,00€
Άρτος / Baked bread
Αρτοποιήµατα.
Bread.
2,00€
Εξαιρετικά παρθένο ελαιόλαδο.
Extra virgin olive oil.
1,50€
Πριν δώσετε την παραγγελία σας, παρακαλούμε ενημερώστε τον υπεύθυνο αν έχετε κάποια αλλεργία ή ακολουθείτε ειδικό διαιτολόγιο.Όλα τα φαγητά παρασκευάζονται µε έξτρα παρθένο ελαιόλαδο και χρησιμοποιείταιυψηλής ποιότητας ηλιέλαιο για τα τηγανιτά.
Οι τιμές συμπεριλαμβάνουν όλες τις νόμιμες επιβαρύνσεις.
Οι τιμές και το ωράριο λειτουργίας μπορούν να αλλάξουν χωρίς προειδοποίηση. Ηεπιχείρηση είναι υποχρεωμένη να διαθέτει έντυπα δελτία σε ένα ειδικό χώρο κοντάστην έξοδο για την καταγραφή τυχόν παραπόνων.
Αγορανομικός Υπεύθυνος: Νικόλαος Σαµπατουλάκος
Ο ΚΑΤΑΝΑΛΩΤΗΣ ∆ΕΝ ΕΧΕΙ ΥΠΟΧΡΕΩΣΗ ΝΑ ΠΛΗΡΩΣΕΙΕΑΝ ∆ΕΝ ΛΑΒΕΙ ΤΟ ΝΟΜΙΜΟ ΠΑΡΑΣΤΑΤΙΚΟ ΣΤΟΙΧΕΙΟ (ΑΠΟ∆ΕΙΞΗ-ΤΙΜΟΛΟΓΙΟ)
O σεφ µας Αλκιβιάδης Τσεµπερλίδης
Before placing your order, please alert the manager to your food allergy or specialdietary need. All foods are prepared with extra virgin olive oil and finest qualitysun flower oil, for any fried meals.
Services and taxes are included.
The hotel reserves the right to alter prices, operating hours & days of therestaurant without prior notice. The establishment is obliged to have a printed form available in a special locationnear the exit for the registration of any complaints.
Market Inspector Officer: Nikolaos Sambatoulakos
CONSUMER IS NOT OBLIGEDTO PAYIF THE NOTICE OF PAYMENT HAS NOT BEEN RECEIVED (RECEIPT -INVOICE).
Our executive chef Alkiviadis Tseberlidis
ΛΕΥΚΑ ΚΡΑΣΙΑ / WHITE WINES
ΚΤΗΜΑ ΚΑΝΙΑΡΗ ΟΝΕΙΡΟΠΑΓΙΔΑ Ασύρτικο
Assyrtiko Dreamcatcher (Kaniaris Vineyards)
20,00€
ΚΤΗΜΑ ΚΑΝΑΚΑΡΗ "ΝΟΤΟΣ" Ροδίτης
Roditis "NOTOS" (Kanakari Vineyards)
21,00€
ΜΟΡΟΠΟΥΛΟΣ "ΜΑΝΤΙΝΕΙΑ" Μοσχοφίλερο
Moschofilero "Mantinia" (Moropoulos Vineyards)
28,00€
"ΧΡΥΣΟΣ ΛΕΩΝ" ΝΙΚΟΣ ΛΑΖΑΡΙΔΗΣ Chardonnay
Lion D'Or Chardonnay (Nico Lazaridi)
35,00€
ΚΤΗΜΑ ΧΡΥΣΟΣΤΟΜΟΥ – "Μαλαγουζιά" (βαρέλι)
Malagouzia Barel (Xrysostomou Estate)
47,00€
ΚΤΗΜΑ ΒΙΒΛΙΑ ΧΩΡΑ "SOLE" Βιδιανό
Vidiano "Sole" (Vivlia Chora Vineyards)
48,00€
ΚΤΗΜΑ ΒΙΒΛΙΑ ΧΩΡΑ "ΟΒΗΛΟΣ" Semillon-Ασύρτικο
Semillon OVILOS (Vivlia Chora Vineyards)
73,00€
ΣΙΓΑΛΑΣ "ΣΑΝΤΟΡΙΝΗ" Ασύρτικο
Assyrtiko "Santorini" (Sigalas Vineyards)
79,00€
ΡΟΖΕ ΚΡΑΣΙΑ / ROSE WINE
ΜΟΡΟΠΟΥΛΟΣ "Μοσχοφίλερο" Ροζέ
Moschofilero Moropoulos
30,00€
"DOMAINE" Costa Lazaridi Merlot
DOMAINE Costa Lazaridi Merlot
46,00€
ΠΥΡΓΟΣ ΜΕΛΑ "IDYLLE D'ACHINOS" Genach,Syrah,Αγιωργίτικο
Agiorgitiko Genach Syrah "Idylle d'Achinos (Mela's Tower)
48,00€
ΚΤΗΜΑ ΓΕΡΟΒΑΣΙΛΕΙΟΥ "Ξινόμαυρο"
Gerovassiliou Vineyards Xinomavro
50,00€
ΚΟΚΚΙΝΑ / REDS WINE
ΟΝΕΙΡΟΠΑΓΙΔΑ Syrah
Syrah Dreamcatcher (Kaniaris Vineyards)
20,00€
ΚΤΗΜΑ ΚΑΝΑΚΑΡΗ "ΝΟΤΟΣ" Merlot
Merlot "NOTOS" (Kanakari Vineyards)
21,00€
ΚΤΗΜΑ ΠΑΛΥΒΟΥ "ΝΕΜΕΑ" Αγιωργίτικο
Agiorgitiko (St. George) (Palivou Vineyards)
31,00€
Κτήμα Παπαϊωάννου "Pinot Noir"
Pinot Noir (Papaioannou Vineyards)
36,00€
ΣΙΓΑΛΑ "ΜM" (Σαντορινη) Μανδηλαριά Μαυροτράγανο
Mandilaria Mavrotragano (Sigalas Vineyards - Santorini)
48,00€
ΚΤΗΜΑ ΓΕΡΟΒΑΣΙΛΕΙΟΥ "ΑΒΑΤΟΝ" Μαυροτράγανο
Mavrotragano "Avaton"(Gerovassiliou Vineyards)
63,00€
ΚΡΑΣΙ ΑΠΌ ΑΣΚΟ / HOUSE WINE
ΛΕΥΚΟ 500ml / WHITE 500ml
ΠΟΤΗΡΙ / GLASS
10€
5,00€
ΡΟΖΕ 500ml / ROSE 500ml
ΠΟΤΗΡΙ / GLASS
10€
5,00€
ΚΟΚΚΙΝΟ 500ml / RED 500ml
ΠΟΤΗΡΙ / GLASS
10€
5,00€
ΑΦΡΩΔΗ / SPARKLING WINE
ΚΤΗΜΑ ΤΣΕΛΕΠΟΥ AMALIA Brut Λευκό (Method traditionelle) Μοσχοφίλερο
AMALIA Brut Tselepou Vineyards White (Method traditionelle) Moschofilero
43,00€
ΚΤΗΜΑ ΤΣΕΛΕΠΟΥ AMALIA Brut Ροζέ (Method traditionelle) Αγιωργίτικο
AMALIA Brut Tselepou Vineyards Rose (Method traditionelle) Agiorgitiko
45,00€
Deutz Brut Champagne
Dry, Sparkling, White, Chardonnay, Pinot Meunier, Pinot Noir
130,00€
ΑΠΟΣΤΑΓΜΑΤΑ / DISTILLATES
ΟΥΖΟ ΒΑΡΒΑΓΙΑΝΝΗ ΠPAΣINO (Μυτιληνη)200ml
OUZO BARBAYANNI GREEN BOTTLE (GREEN - MYTILENE) 200ml
9,50€
ΤΣΙΠΟΥΡΟ ΤΣΙΛΙΛΗ Χωρίς ΓΛ. (Μετεωρα)200ml
TSIPOURO TSILILI WITHOUT ANISE (Meteora)200ml
9,50€
ΜΠΥΡΕΣ / BEERS
ΒΕΡΓΙΝΑ / VERGINA WEISS
5,00€
FIX ANEY / FIX 0.5% ALCOHOL
5,00€
ΝΗΣΟΣ / NISSOS LAGER
5,00€
ΜΥΘΟΣ ΠΟΤΗΡΙ / MYTHOS DRAFT 0.3Lt
ΜΥΘΟΣ ΠΟΤΗΡΙ / MYTHOS DRAFT 0.5Lt
4,00€
5,50€
ΑΝΑΨΥΚΤΙΚΑ / SOFT DRINKS
ΝΕΡΟ 500ml/ WATER 500ml
ΝΕΡΟ 1Lt/ WATER 1Lt
ΝΕΡΟ 1,5Lt/ WATER 1,5Lt
0,60€
2,00€
2,50€
ΞΙΝΟ ΝΕΡΟ / SPARKLING WATER 500ml
5,00€
COCA COLA 250ml
regular / zero
2,80€
ΕΨΑ ΠΟΡΤΟΚΑΛΙ / EPSA ORANGEADE 232ml
2,50€
ΕΨΑ ΛΕΜΟΝΙ / EPSA LEMONADE 232ml
2,50€
ΕΨΑ ΓΚΑΖΟΖΑ / EPSA SODA-LEMON 232ml
2,50€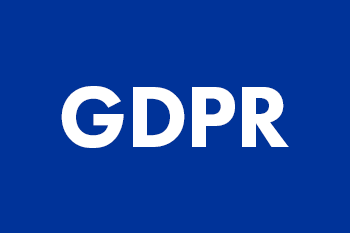 Privacy Overview
This website uses cookies so that we can provide you with the best user experience possible. Cookie information is stored in your browser and performs functions such as recognising you when you return to our website and helping our team to understand which sections of the website you find most interesting and useful.